Well-being at work... everybody is concerned!
Relax, you are at work! Well-being at work - it's possible? Yes ! Reduce stress and increase your employees' performance with massage and relaxation.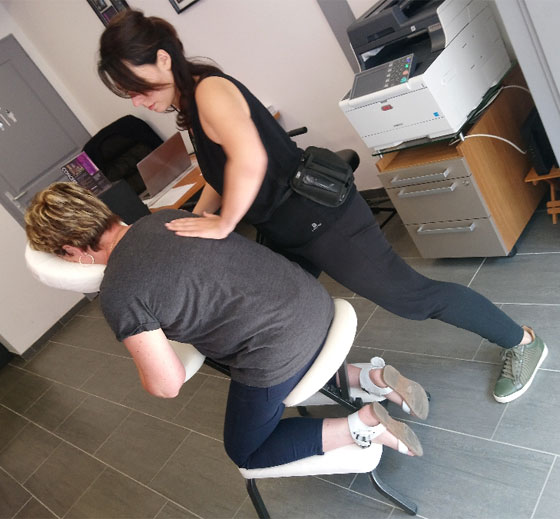 Chair massage (Amma). Your company must have.
Fast and effective, it is practiced on ergonomic portable chair and does not require a change of outfit.
Benefits
The sequence of specific movements AMMA aims to unblock the energy nodes. You benefit from physical and psychological relaxation at once. 15 minutes only and you are ready to get-go !
In practise
Traditional method native to Japan - AMMA is an acupressure technique. It uses pressures which allows to work the precise points on the upper part of the body (back, neck, skull) and the upper limbs (arms, hands).
Duration of 15 minutes on an ergonomic chair. Does not require a change of outfit.
And what if you have many employees ? 
Nevertheless I guarantee the quality of service. I benefit of the network of partners practicing the same technique (certified by AZENDAY School).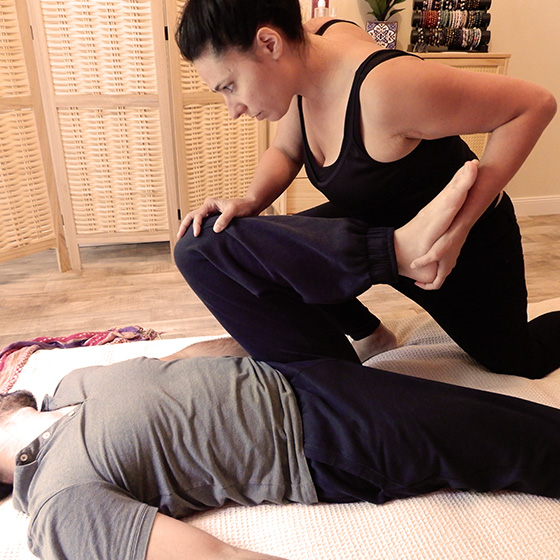 Korean Relaxation. The ultimate anti-stress technique.
Only 30 minutes are needed to offer total comfort to your employees. A bubble of air, a pause. Give them the opportunity to give the best of themselves.
Benefits
Respirations, vibrations, balancements et étirements, vous procurent un apaisement total. En plus des séances individuelles, je vous propose des Ateliers Cohézen qui vous permettront de reproduire ces techniques au sein de votre équipe. 
In practise
Accordingly to the protocole - time allowed to this massage is 30 minutes but it can vary depending on your needs and the time you can devote to it.
Korean relaxation is practiced on futon mattress in flexible outfit.